If you didn't catch Part 1, go
here
.
It's really unbelievable that Christmas is only 10 days away. If you are trying to finish your last

bits

of shopping, I hope this list can help. If you're done, congrats, but you still can check these things out for future gifts or treats for yourself... either way, enjoy!
Book
s/Magazines/DVD

:
The He
lp
- I love this book so much so, this is my second time blogging
about it. As one d
escription says, it is "... full of heart and history". Available at discounted prices on Amazon, Target and

Wal

-Mart. Price $10
(
paperback).
Eve
ry Day
with Rachael Ray magazine - "Every Day with Rachael Ray magazine is every bus
y home cook's go-to-guide for great food; good fun; and inspiring ways to relax, lau
gh and enjoy life. Every Day with Rachael
Ray magazine features 30-minute meals and menu planners,

Rach's

f
aves for fun, beauty, style, entertaining tips and
much more." Price $12 for 1-year subscription.
Horton
Hears a Who
- On Thanksgiving night this movie was on I seriously can't get this heart-warming movie out of my head... "a person's a person no matter how small". I
love
Horton. For me, Dr. Seuss outdid himself with this one. Please buy someone or yourself this movie or book.

Price $7-10.
Soul S
urfer
- This true-life story is yet another movie that everyone should ex
perience. It's a
story of courage, extreme determination and faith. Rated PG but I would say it's mostly appropriate for ages
7 and up due to the
graphic shark attack scene. Price $10.



Sidenote.... My husband's two-cent's on book recommendations...
The White Tiger by

Aravind

Adiga

, (ironically) The Tiger's Wife

by

Téa

Obreht and lastly,

The Hunger Games

trilogy by Suzanne Collins.

Kids/
Toys & Games

:
Fruitomin
oes

- A fresh twist on a classic game... connect fruit instead of dots. This game is
great for any age. It's a great way to get little ones to make color associations, teach counting and cause and effect. Price $13.
Paul F
rank - What is it about this monkey? From bedding to key chains to sock and paja
m
as, the products from this stylish primate have made their way from the west coast
largely in part to Target. I am especially in love with this toddler puffer vest. P
rices
vary.
Sku
ut

Balance Bike - "
The

Skuut

is a wooden bike for children ages 2 - 5. It has no pedals and n
o training wheels. Children kick off the ground as if running, thus pushing
or "

skuut

-

ing

" themselves and the bike forward. The

Skuut

is perfect for learning balance, steering, coordination and independence." Price around
$70.
The Gam
e of Things
- It doesn't matter if you're a kid or adult... this game is simply hilarious. Similar to Balderdash in that it is a bluffing game and you make up your own
answe
r then try to guess who said what. Price $31.


Gifts for Women: (my favorite!)
Bead F
or Life
jewelry - This company sells items made from impoverished women living
in Uganda. These hardworking women make beautiful handcrafted paper beads from recycled paper and turn them into necklaces, bracelets
and earrings. What a beautiful gift for any girl. Prices $5 and up.
Gratit
ude Journal
- Life is so much more bright when you choose to focus on the good t
hings. This little journal will help you keep records of insightful prompts and inspiring quotes as you jot down all your blessings.
Price $10.
M
erona

Kamischel

Suede Boots
- These are super stylish for a casual boot. A comfy cu
shioned insole give these boots even a higher score in my book. They can be worn with jeans or dressed up with a skirt.
Price $45.
H&M M
essenger Handbag
- I am into practicality and being a mom to four boys, I need a
purse that can handle all my things plus a diaper or two. This bag is made of imitat
ion leather, but with all the kids and mess I have most days that's probably better. Anyway, it's
fun and cute and CHEAP! Price $25.
Satin Wond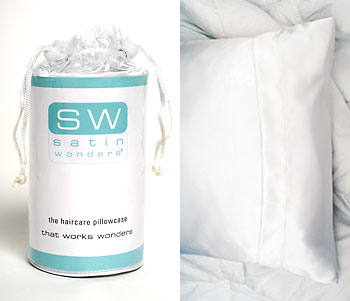 ers Pillowcase
- Cotton pillowcases (and terrycloth when drying your hair) actually
gr
ip and damage the hair causing it to break. Terrycloth tends to make the hair frizzier
. So satin is the answer... for sleeping on and also to use for drying
your hair after a shower. Genius!
Prices start at $20.

Gifts are great and I love giving them, but in closing this two part post, I hope you truly know that Christ is the best gift ever! This year has been one of many ups and downs for my family and I really can't picture my life without Christ being my Savior and friend through everything. I pray you experience

Him

this Christmas and in

every
day of your life.