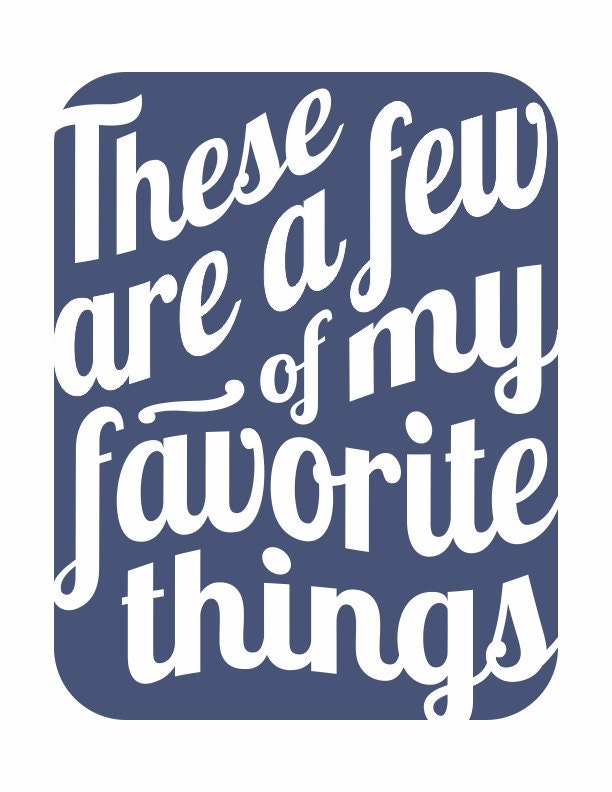 All through the year I have mentally and physically kept track of my all-time favorite things. Whether they are for the kitchen, kids or for him or her, it's here. So if you're in a bind and need to purchase those last minute gifts, I personally think the following will please almost anyone!


For the Home

::
Cuisi
nart Immersion Blender
- Puree soups, emulsify homemade salad dressings, blend drinks and mix pancake or crepe batters in a zip with this immersion blender. Comes in stainless steal and other fun colors. Price $30.
Cuisin
art 5-in
-1 Griddler
- I can't tell you how long I've had my eye on this. It works as a full grill,
panini press, and griddle. It has a drip tray for healthier eating and all the cooking plates can be removed and are
dishwasher safe. Who can resist this thing of beauty? Price $80.
Reise
nthel Market Basket
- This innovative and collapsible bag is used all over Europe and is
known as the
essential
basket. Can be used
in place of the cart at the grocery store t
o cut down on germ exposure or to throw last-minute items in before heading out for errands.
Great eco-friendly alternative to paper or plastic shopping bags. Throw in some favorite food items from Trader Joe's and you have a perfect gift in a gift! Price $40.
Yonana's Maker
- I'm really not into a lot of convenience-type
appliances, but this one may have to be an exception. It seems like an amazing invention if you ask me. You freeze the bananas or other fruits and voila', out comes frozen fruit yogurt. Great way to pack in vitamins and minerals in a little bowl of frozen fruit! Price $60.
Produc
e
Calendar
- This unique gift would make a great stocking stuffer for the health
conscious person looking to see what produce to plant,
harvest and eat accordi
ng to each season. Features beautiful illustrations and is tailored to your par
ticular region. Price $26.


For the Man in Your Life::
Black Walnut Cologne from
Banana Republic
- I love to
smell my man. Nothing overpowering, but just enough to grab my attention.
This scent has nice, subtle notes of cognac, tobacco leaves and cedarwood. Yum! Price $55.
Timex Weeke
nder Watch
- I know everyone has phones today to help with telling time, but there's
something manly about a watch. This watch has a striped, nylon strap and is fashionable
and affordable. These are available at Target, JCPenney, Walmart and REI. Just go buy one. Price $35.



Som
et
hing Leather...
Colsen Keane
- The husband of a college friend of mine makes a variety
of handmade leather goods... from ipad and kindle covers to belts and wallets. These items wo
uld make such a classic and timeless gift for any man. Prices $45 and up.
Bu
lldog Original Moisturizer
- Even men need a good moisturizer. This all natural
one is packed with 8 essential oils, green tea, green algae, konjac mannan and vitamin E to help rehydrate the skin. Does not contain harmful
parabens, artificial ingredients or laureth sulfate. My hubby's gonna find this one in his stocking... shh! Price $14.





For the Fitness-Minded::
Bob
Harper: Yoga for the Warrior
- We actually just rented this from our local library and let me say, it is extreme. As the video states, "Temperatures and heart rates will soar as you push your body to the limit, triggering both physical and metabolic responses that work to deliver your most streamlined physique possible". A must-have to get you geared up for those New Year's resolutions! Price $10.
Hula Hoop
- Believe it or not, the hula hoop is now one of the hottest fitness crazes. It's an exercise that provides low impact movement on your joints while burning 400-600 calories an hour. These weighted hoops you will strengthen your abs, shape your waist, burn fat and speed weight loss while building core strength. Price $35.
Bobb
l
e Water Bottles
- Enjoy filtered water on the go with these sleek water bottles. When water passes through the carbon filter it removes chlorine and other contaminants. This is a stylish alternative to plastic bottles plus each filter equates to 300 single-serve bottles. Bobble is free of BPA, phthalates and PVC.
Prices $9 and up.



There you have it, part one of my favorite things this year. Stay tuned for the remaining list of gifts for women, kids, food gifts and books/dvd's.
What favorite thing are you gifting this Christmas?